Bedriftsfotografering foto
Fotografering med fokus mot bedriftens behov, merkevare og presentasjon på en profesjonell måte. Bruk av fotografer med erfaring fra bedriftsoppdrag og som kan se hva slags bilder oppdragsgiver ønsker seg.
QUESTIONS – BUSINESS AND CORPORATE PHOTOGRAPHY

How are the pictures delivered?
The pictures are delivered via our secure online solution in a digital format. These can be downloaded one by one or together in ZIP format.
How much does the photography cost?
Price will depend on the type of images that you require and number of images. We offer prices from 2500NOK and many of our services are among the lowest cost in Norway for the quality.
Is post editing included in the price?
All images delivered are optimized and quality checked.
How early should we book the photography
We recommend booking minimum 2 weeks before the shoot. We can of course take orders on a shorter notice if we have vacant photographers.
Do you watermark or have photographer signature on your photos
As a standard, we do not mark the photos with logo or signature. For selection process, where customer wants to select the photos to include or buy, the images may be watermarked, but the final selected images will have no form of watermarks.
Can you photograph in our officesworkplace?
Certainly, For portraits, we require atleast 10 square meters and no limitations if you wish natural backgrouds.
Do you charge for travel?
We charge travel expenses, based on distance and expenses related to travel. Often the travel expenses are included in our total price.
Do we need to get consent from our employees for photography?
You should absolutely get consent from your employees if the images are going to be used for promotion, like your webpages. For portraits where you present all employees it is often not required. Remember to remove the person if they are no longer employed.
What is situational images?
Situation images are images that illustrate an action or situation with images.
What is envoirement images?
A descriptive image form that shows the social and interaction of the workplace or place
SOME OF OUR PHOTOGRAPHY SERVICES FOR COMPANIES
GROUP PICTURES
Good group photos bring out the people behind the company and the company's face.
Especially on the company's website, group photos of employees will give a positive impression to visitors and show the social part of the company and the togetherness. Whether you are 5 or 200, we can help you with the planning and execution.
BUSINESS EVENT
Companies often use their own employees with their own cameras to ensure good photos of the company's event. This can often lead to useless low quality pictures, motion blur and discolorations. As a corporate event is a nice chance to capture great images which promotes socialites and excitement, it may be a good idea to leave it to a skilled photographer to capture the moments.
PRESS RELEASES AND LAUNCH
With good or bad news, you may want to have access to your own images that can be used by the company for publication on your own websites, newspapers and other media. By booking a photograper from us, you get full usage rights to all images without restriction and will have  great supply of images documenting the event.
✅ MAP – ENTRANCE – FIND US IMAGES
We have all experienced it … It happens quite often that we do not find the company we are going to photograph. Often this is due to lack of signage, unfortunate locations in a building or simply poor explanation by the contact person.
With good overview pictures, you can easily show with pictures how your customers and guests find you. We offer favorable location packages for website presentation where you can easily show step by step the right way.
▷ GROUP PHOTOS OF TEAM, LEADERSHIP AND EMPLOYEES
Good group photos can reflect the company's employees and the people who work in the company. These images are suitable for pages such as About us, Our employees, Our team and other websites that deal with the company's staffing.
Photography and group sessions often take less than an hour and are done on their premises, so that employees can continue working without much loss of time.
♟ PICTURES OF EMPLOYEES AND WORKERS – PORTRAIT
When you need a portrait of your employees for ID cards, web pages, we can offer high-resolution images that are suitable for both ID cards and web presentations.
It has been proven that pictures of employees create trust among website visitors, and it is recommended by marketing experts to post relevant and updated group pictures and simple pictures of employees in different places in the website, where uncertainty can arise.
PHOTOGRAPHY FOR WEBSITE CONTENT
Images can make a website really stand out and help visitors visualize what the business stands for.
Look at any web page and imagine how your user experience would have been without these images and how you interpret the images. We help you with images that bring out the company's goals, products and slogans.
We deliver all the images to web pages completely optimized for SEO and with the least possible physical size without quality compromise .
PHOTOGRAPHY FOR WEBSITE \ WEBSITE – COMMERCIAL
If your web page is lacking images, it will not be able to impress your visitors and customers. Images add more visual content than words and can help you give your visitors a better first impression of your website. Book one of our photographers so we can deliver professional photos you can use and boost your presence online.
STUDIO PHOTOGRAPHY OSLO – COMPANY
We can offer photography of employees both in studio or on-site with portable studio that we set up at your company or any location.
You can choose several backgrounds or ask us for tips on what is suitable for your industry and company.
For larger companies, it is often the best solution to set up a studio locally, which saves employees travel time.
It is also possible to order a stylist, who ensures that everyone is presented in the best way and with this we can offer Photoshop services to fix natural defects such as wounds and food stains on clothes etc.
COMPANY TRIPS,  TAKE A PHOTOGRAPHER ALONG, TO SECURE THE MEMORIES!
Is your company planning a business trip, conferences abroad or simply a holiday trip for your employees?
We have photographers who can be persuaded to join and at the same time take pictures of the whole trip for you. We give a deduction for travel and expenses in the total price at the same time as you can get a deduction as an expense.
PORTRAITS FOR WEB AND DIGITAL-USE OF EMPLOYEES
With the standardization of online business pages, new opportunities and needs for the presentation of employees and consultants have emerged. Many large companies choose to post photos of their employees along with contact info. Images that are realistic and not overly perfect create trust with visitors and increase the chance of contact. With Photoshop, we have great options for  editing backgrounds and small errors from those being photographed.
We offer complete packages for portrait photography of employees, partners and consultants. Feel free to contact us for a free price quote and more information.
COMPANY PARTY – LAUNCHES – BUSINESS
A celebration combined with a corporate event to promote a newly launched product or a mile of pearl can promote morale among both employees and partners. The company gets the opportunity to promote the product / event and at the same time the participants are offered good food and maybe alcohol.
Such events wont be complete without great images, as a photographer can really make the event shine in retrospect. Photos can be used for marketing, Facebook and social media promotion and on the company's websites and nonetheless big screen live updates with images!
A photographer will thus be a very great investment to bring out important events and for the event to be remembered in recent times both in a business context and as a reminder for the employees and partners.
 IMAGES FOR RENTAL AND SALE OF COMMERCIAL PROPERTIES
If you plan to sell or rent out commercial properties and estates, we can offer total packages, digitized for use in websites, prospect pdfs, email mailings or advertising prints. We offer great agreements for larger companies that need dynamic photography and in need of continues assignments. Contact us today if you have questions about what we can offer your company in photography.
CORPORATE PHOTO REFERENCES
We also have a secure online database where you can access photos of employees wherever you are.
If you have special wishes such as large portraits for posters, advertisements or entire web pages, we can also satisfy those need.
Contact us for a non-binding offer on portraits of employees and take the first step towards digitizing your employees.
PRESENTATION OF COMPANIES WITH EMPLOYEES AND REAL PICTURES INCREASES CREDIBILITY
Introduce your company and employees or team to your customers, do not let the company be reflected by stock photos, but rather your own employees that customers actually get in touch with. As we always repeat, and polls always state, images create a better impression on web pages!
A website that lacks pictures is like a children's book without any pictures and illustrations, that's boring. That is why we have good deals for companies that want more pictures for their website. We can also help your company with theme-related images for advertising or use on the website, emails or social media. You can get all rights and even ownership of the photos if needed.
CORPORATE IMAGES

Our photographers have the company's needs in focus, when it comes to images. Images provided by us always maintain the expected quality or exceed the expectation. Upon request, we also help your company with text that should be used for each image, so that these appear when searching in search engines such as Google, Bing and Yahoo. As a company, it will often be beneficial to work with photographers who have experience from company assignments, and their experience will give you as a company good suggestions and tips on what should be highlighted during photography.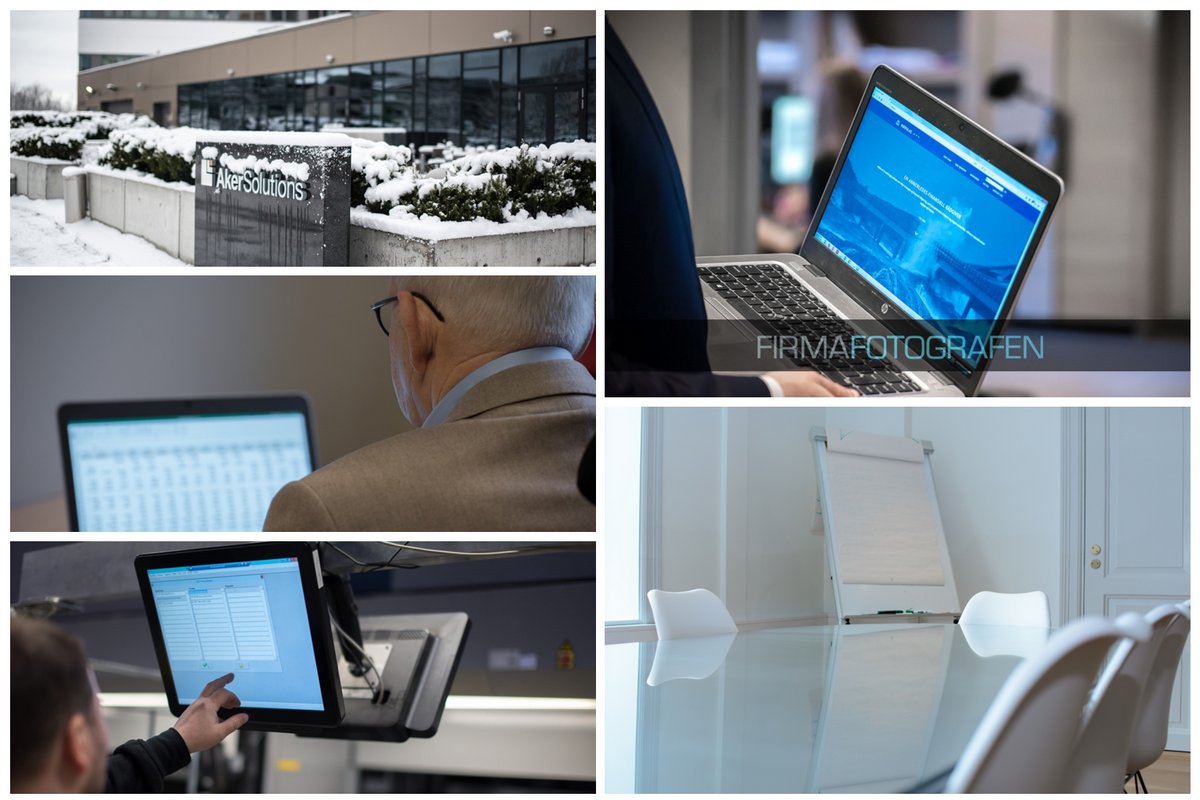 Images enrich all types of pages and bring visualization to the text being displayed.
When your company chooses to order a portrait package from us, you avoid the stress of planning, optimizing, watermarking and cropping images.
We show up at your premises and set up a small studio where we take pictures of employees. We help with the whole process and deliver user-ready images for web, PDF, email and print.
You can choose dimensions yourself and the pictures are delivered in different formats on request.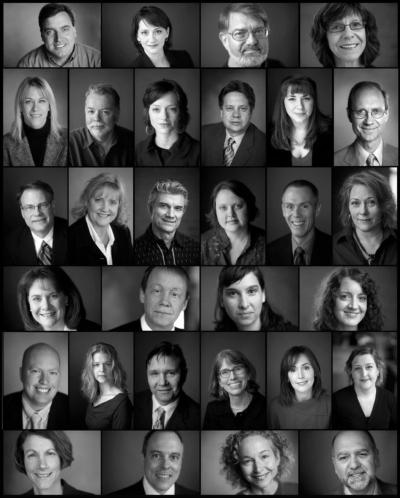 Corporate And Business Photography in Oslo and Norway
var sist oppdatert:
September 1st, 2021
av